The start of new teacher training
After many requests and persistent appeals from far and wide in Coffee Bay and the surrounding areas, 2018 saw the start of the second early childhood teacher-training course with a focus on the Montessori method of education.
English is still not widely spoken here and because, historically, rural schooling was designed to only train for manual labour and menial jobs with instruction given in the mother tongue, very few have the chances of successful completion of any qualification due to their poor basic education and limited linguistic skills.
After a selection process, the course began with 18 trainees. Many of them travelling great distances, without public transport, in searing heat, icy winds and summer rains. The dedication of the new group really struck home on one particular occasion when there was a torrential downpour lasting the whole day! That morning the little hired car just could not cover the last bit of gravel road to the school where the training is held, and we had to leave it on the side of the road. Xoliswa and I made a 200-metre dash through the deluge and arrived dripping wet. We predicted that many students would not venture out in that weather but on they all came, through the driving rain, to attend classes.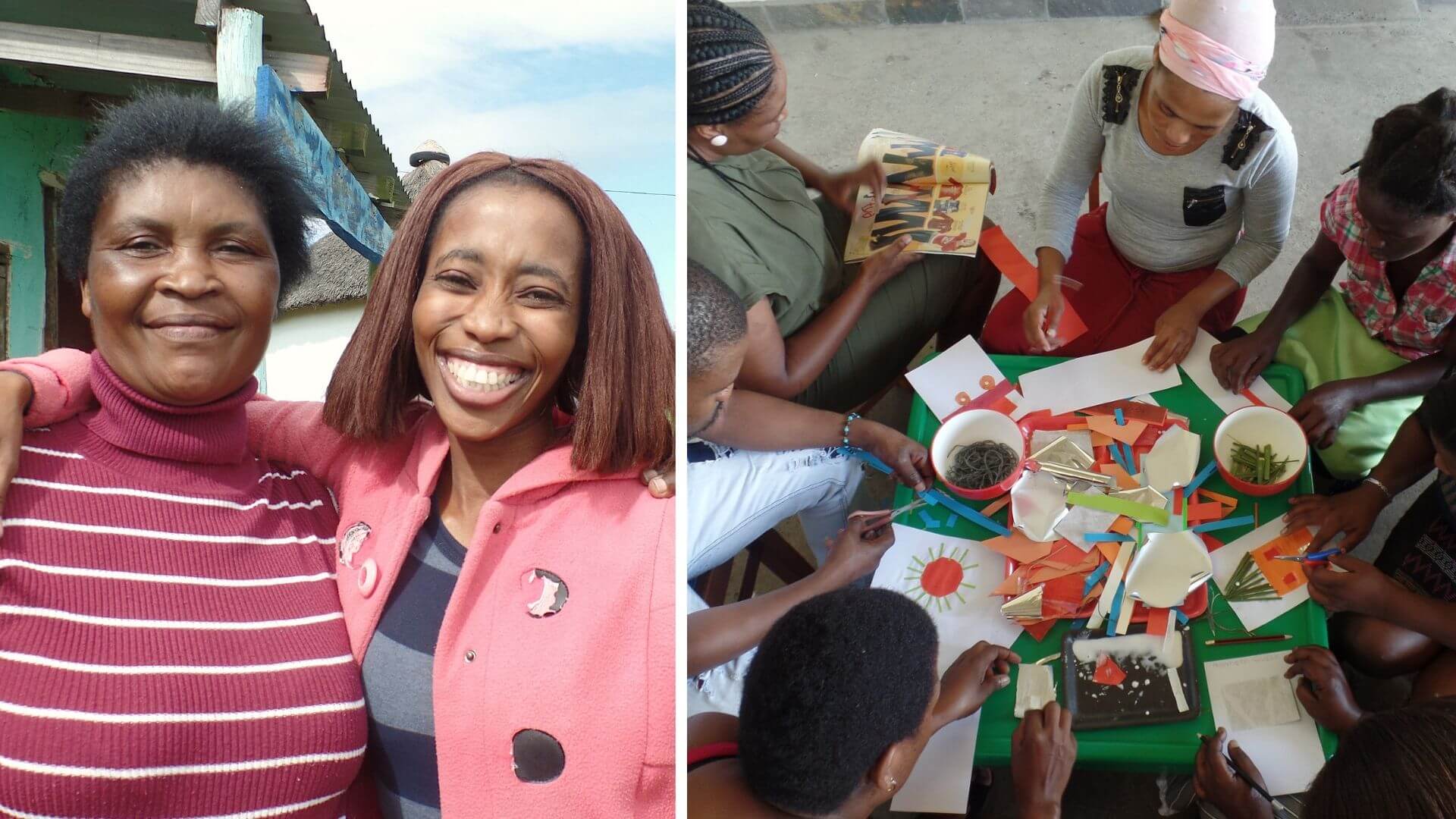 Above: Happy trainees in action!
It's a long road
To ensure the students have every chance of success we feel it is vital for exposure to information through guided discussion in the mother tongue at an informal level. This builds trust and self-confidence in individuals, and prepares their minds and hearts for further understanding of the developing child, long before they need to engage in the academic side of things.
So, this is how we began, step by step, slowly and gently, introducing concepts in English and then allowing time for the group to converse and digest with the Xhosa Montessori facilitator. Over the first few months, those who discovered they could not keep up dropped out, leaving a core group of dedicated students: 12 women and 2 pioneering men.
During each module, I meet with each student individually to gain insight into the support needed for them to persevere with their studies and achieve the goal of a qualification.
Time and time again I hear stories of personal hardship, of difficulties at home, death, illness, poor living conditions, lack of finances, of dreams for their children's future and the hope for a better future.
This can sometimes be heart-breaking as one gets to know each student personally, but all I can do is provide support, encouragement and mentoring.
It goes without saying that many aspects presented on the course are unfamiliar and challenging. Early on, for instance, the group was given skills for study and shown how to do 'mind-maps', a foreign but proven method for taking notes. And for their assignment, the students were tasked to create their own mind maps on a topic of their own choice. Well, imagine my surprise when these were handed in, knowing the personal sacrifices and very difficult circumstances the students come from, to discover that the topics chosen were the likes of 'my dream wedding', 'my child's best birthday party', 'how to start a successful soccer team', 'growing a healthy garden', and 'a hotel for tourists'.
This is a small example of the amazing resilience of the human spirit, that, regardless of our surroundings, faith and hope in our dreams for a better future is what springs eternal from the heart.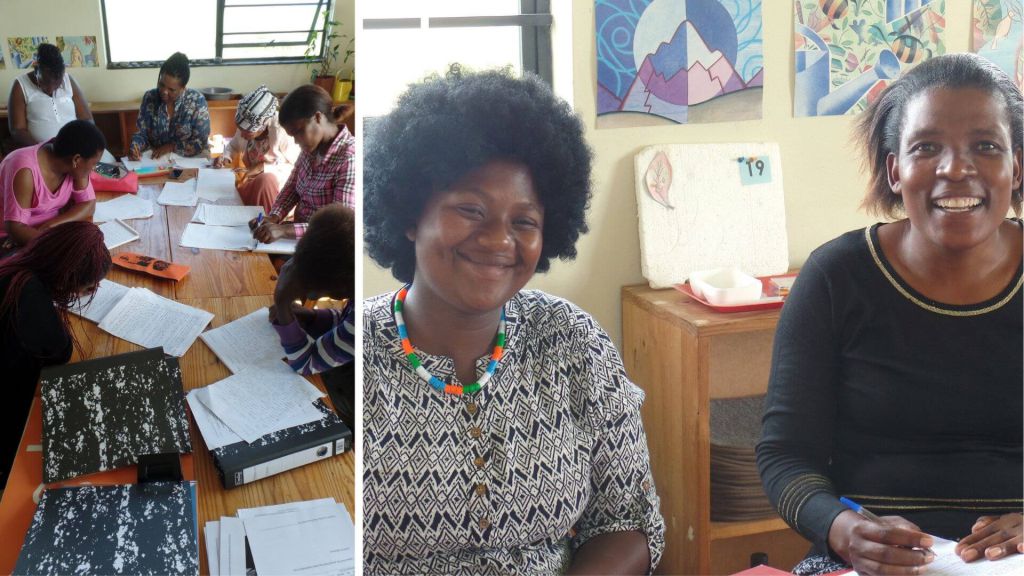 Above: This core group of trainees are enjoying their training and take it seriously
How change happens
They love coming together for training days and now see themselves as part of an empathetic network rather than as isolated individuals and draw support and strength from each other.
We have already noticed a rise in confidence, awareness and competency, and as they realise an inner change and personal growth, the potential of their impending work within their respective communities could be far-reaching and enormous.
I feel truly blessed to play a part in the lives of these remarkable people and am continually humbled by their determination to up-skill themselves and their steady commitment, not only to the schools but also to the upliftment of the children in their care.