RESULT: Staff participate in capacity building, training and networking events, and begin to demonstrate their own personal growth as a result.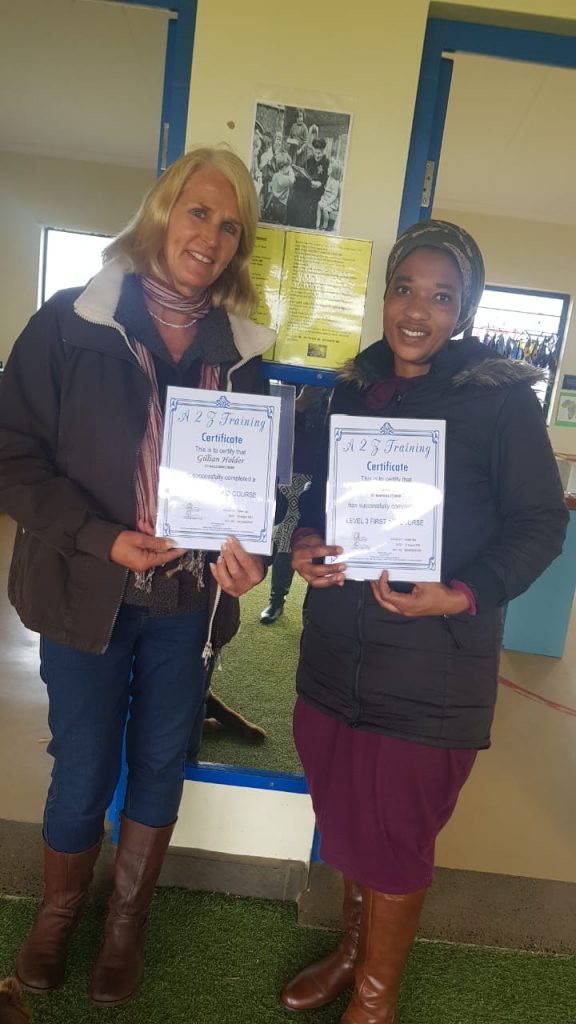 Nokuthula Sinyeke is one of the dedicated teachers at Ikhaya Labantwana Montessori (ILM) preschool in Coffee Bay, South Africa. This area used to be part of the Transkei homeland during apartheid, and as such suffers from much under development. Most of the local population are illiterate, unemployed, live below the poverty line, and are dependent on government grants as their main source of income. Nokuthula is one of the few adults in the area to have completed high school, even with her matric qualification she was unable to find employment for five years. Finally in 2011, Nokuthula joined ILM as a cook and assistant.  
One day she was asked to read to the children. A little while later she was shown how to present material to the children. This was the beginning of her passion for working with children and her love of the Montessori approach. Nokuthula observed the true benefits of the stimulating environment and how the children just craved purposeful activity. She was then offered a position on the first training course with First Children which she completed in 2015. Nokuthula now plays a central role in parent workshops, mentoring the up-and-coming trainee teachers and is even hopeful to start her own school in her home village one day. 
"I like to work with young children. I like the Montessori approach because the child learn easily with everything being concrete and visual in front of him. He can touch and feel everything too. They learn more at Montessori – respect, manners and independence too. Both of my own boys were at Ikhaya Labantwana and I see how they know more than their friends at school and are ahead. They have won prizes for good work. My eldest son is the best English reader at school, and he goes to read to other Primary school children in and around the area. I am so proud of him and that is because of the Montessori he had when he was little."