With the global news filled with unsettling headlines, chaos and destruction, it's easy to feel overwhelmed. In the past few months we've seen earthquakes, floods, fires and wars, with so many people affected and lives destroyed. 
We feel helpless because they are happening far away and what could our weak Rand do? So we close the app, we turn away and we try to ignore. We go back to our lives. However, if we look up and see the need that is on our own doorsteps, it becomes clear that there is somewhere we can make a difference – at the place we call home.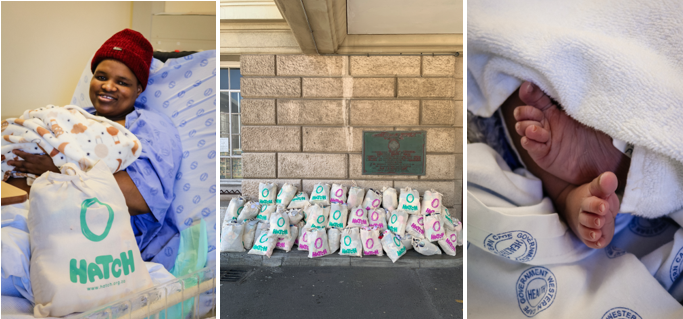 In South Africa, poverty, unemployment, natural disasters and violence are among many challenges faced by our people. So instead of turning the other way, we challenge you to spend some time thinking about how we can share what we have and to see people who have less as just as valuable as those who have more. 
Keenan so wisely said, "Sin is the failure to bother to care."
At Hatch, we are constantly reminded of the power of small acts of kindness. We believe that everyone can make a difference, and sometimes, it's the seemingly small things that leave a lasting impact. We have seen people from all walks of life who want to give back and we have delivered over 2000 Hatch bags since 2015 with the support of ordinary people just like you, who wanted to help. None of it could have happened if it wasn't for all the people who cared enough to help. 
Our mission is to support new mothers and babies in underprivileged communities, providing them with newborn essentials in our Hatch bags. We believe that every child deserves an equal start in life, regardless of their circumstances, and that mothers should be supported in raising the future generation.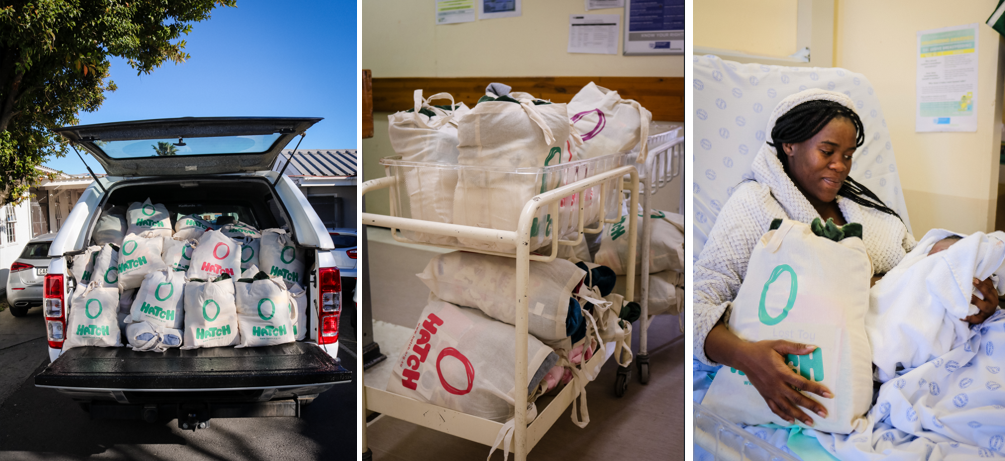 Each Hatch bag contains a selection of baby clothes, nappies, soap, washcloths, baby wipes, a warm blanket, a soft toy and a baby book. To some, these items might appear insignificant, but to a new mom in need who may arrive at the maternity clinic to give birth with not even a single nappy or clothes to dress their baby in, they can make a world of difference. So, while in the most basic sense these everyday items ensure that a newborn baby is comfortable, clean and warm, their impact can be much more. 
New baby clothes are a source of pride. Nappies, baby wipes, and other toiletries help keep babies clean and comfortable, even in challenging circumstances. A blanket provides warmth and comfort and our handmade toy, with its colourful prints and textures, is a tool for sensory development. In a country where many children grow up without books in their homes, the book (donated by BookDash) is baby's first. This helps to foster a love for reading and encourages bonding through the joy of storytelling.
It's the cumulative effect that makes a real difference. It sometimes feels like a drop in the ocean of need, but it's not nothing.
In a world filled with challenges, at Hatch we believe we can all contribute to making our communities better. Find a cause you are interested in and find an organisation you can get involved with. Join us in making a difference, one small act at a time.