'"Since South Africa announced the National State of Emergency in March 2020, the Bulungula Incubator (BI) has worked diligently to respond to the evolving pandemic in our communities."
The BI is located in one of the poorest and most remote regions in South Africa, with limited access to running water, electricity, healthcare, and adequate road infrastructure. Furthermore, we have a high concentration of persons living with chronic illnesses and compromised immune systems, making them particularly vulnerable to the Coronavirus.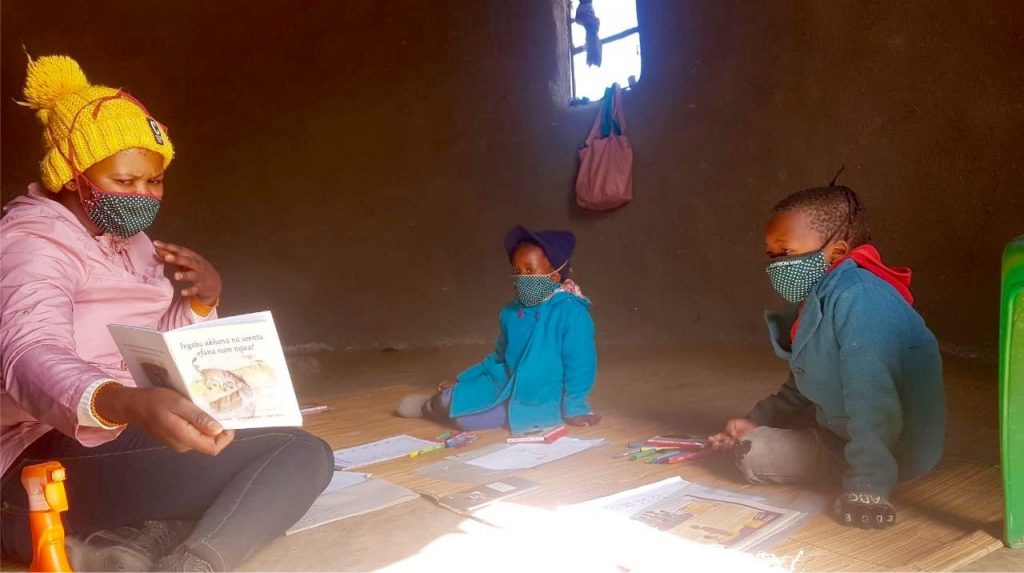 Over the past 10 months, our emergency response plan has been informed by infectious disease specialists, local traditional leadership, governmental regulations, and our community members. Early on, we successfully implemented a safe home venue at the Bulungula Lodge to protect our elderly and most vulnerable, set up home-schooling programs to support our learners, and distributed food vouchers and parcels for increased food security. We continue to conduct daily COVID-19 screenings with our home-based care workers, disseminate education and information campaigns through our community radio station, and develop school catch-up plans.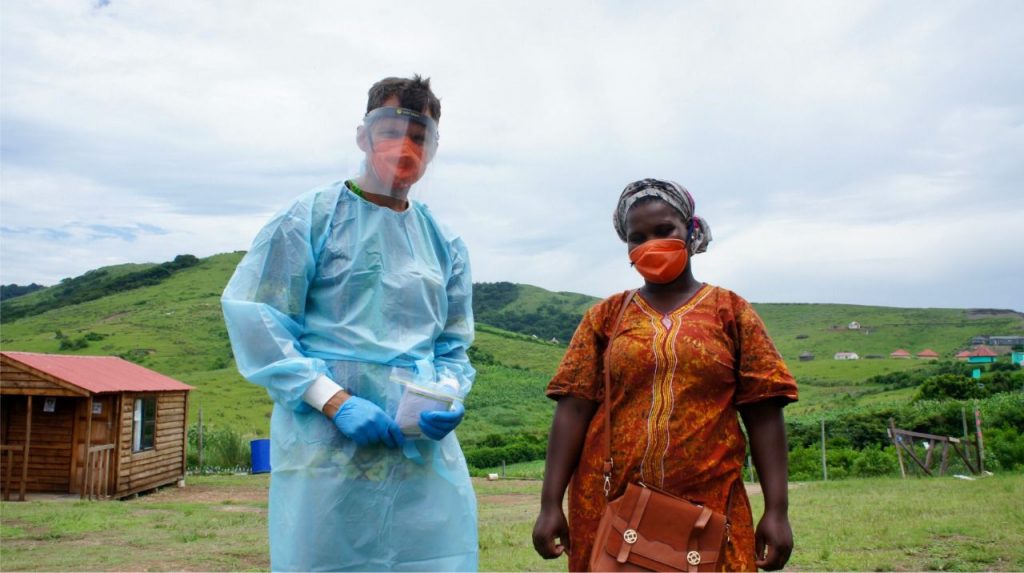 In early December, COVID-19 inflections were identified in our villages for the first time since the start of the pandemic. The BI has set up community-based COVID-19 PCR tests, conducted by our nurse mentored by Dr. Tom Boyles, in all four villages. These community-based tests have removed the need to transport symptomatic patients to feeder hospitals (located 1-2 hours drive away). Symptoms are monitored at home and if an increase in severity, the community member is referred to the nearest hospital, and transported by BI-trained taxi drivers.
There has been high COVID-19 transmission with the BI feeder communities, reflecting high positivity rates, however to date, unlike urban and peri-urban areas, the rate of severe COVID-19 symptoms among vulnerable community members has been low, with limited need for hospitalisation, and very few deaths.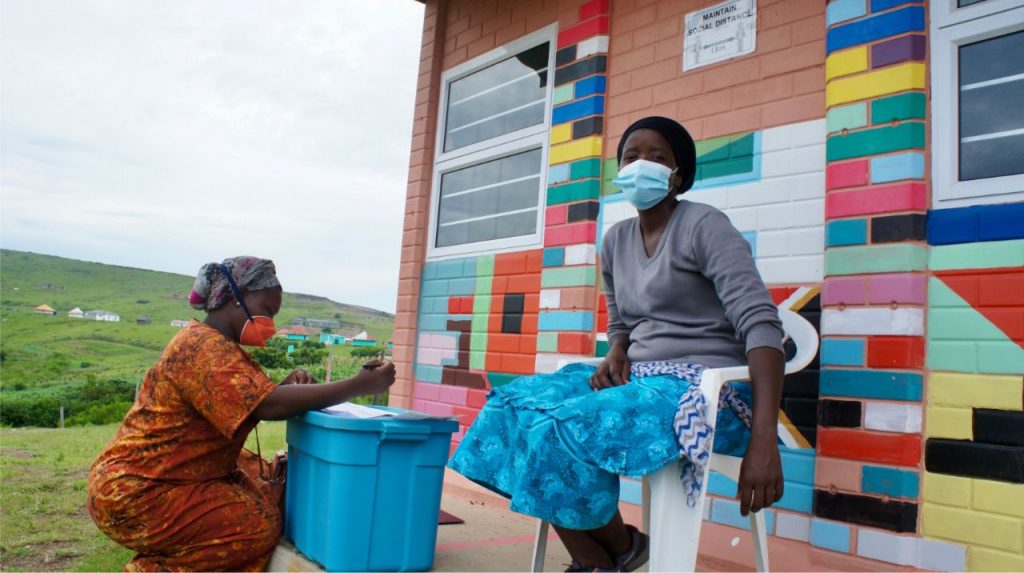 As we near one year of living with a global pandemic, many of us are feeling the weight of COVID fatigue. It has been a long year of uncertainty, dramatic change, and hardship. However, even with this exhaustion, we reflect on the hard work we have done, and use it to motivate ourselves to the end of the pandemic. By extension, we hope to further inspire your response in your community!
Sisonke singayilwa lentsholongwane— Together we will beat this virus!
Photography Credit: Bulungula Incubator