Kamvalethu's journey to outcome based funding 
Why we changed our approach
There were five main reasons that we embarked on the journey towards an outcome based funding model, however, we recognise it is not necessarily the answer for all Funders and NPO's. 
We determined early on that we wanted to keep our operations lean and flexible, and to distribute most of our funds to project partners. 

We had been providing funding on a project basis but were finding that as soon as a partner had received the funding, reporting was no longer a priority and it was a struggle to get information.  

We wanted to move towards unrestricted funding but also wanted to ensure that both of us have an equal voice in the anticipated outcome. 

We fundamentally believe that the organisations with whom we partner must be the experts in implementation. 

We wanted to work towards more effective collaboration. Many people talk about partnership and collaboration but we have heard of very few success stories.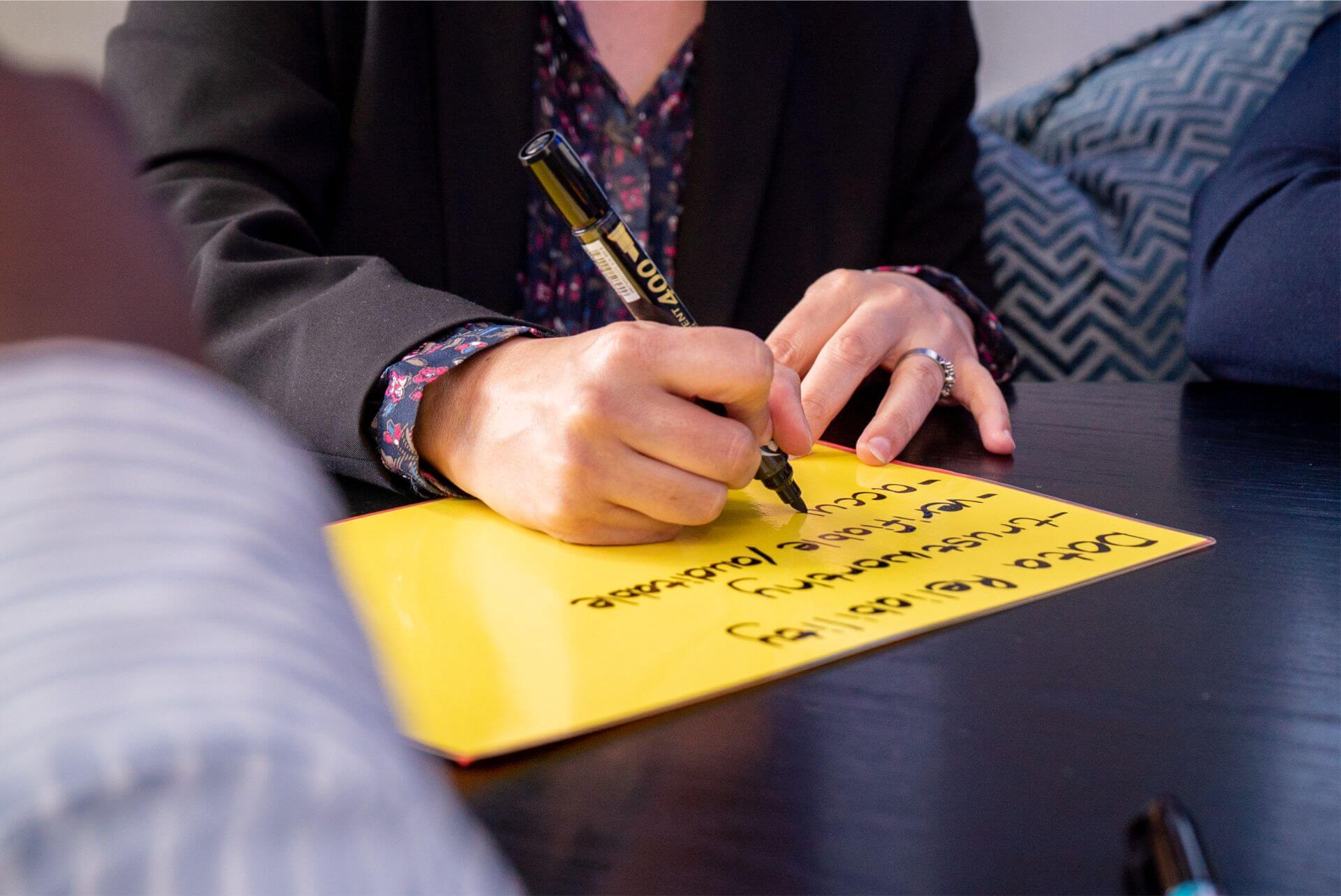 Steps in our Funding process 
The following are the steps that we have developed in our funding process, to support the move to an outcomes-based funding approach: 
1.  Application Process 
We have a basic 2-page initial application form for potential project partners to complete. 

Applicants who meet our selection criteria, align with our vision and strategy, and may meet a particular funding gap at that point in time are then invited to complete the second application form. This is a very comprehensive review of the organisation and the project. 

Face-to-face visits and site visits. 
2.  Memorandum of Understanding (MOU)   
The most important step in the process is setting up the Memorandum of  Understanding (MOU). We complete a comprehensive MOU with all our project partners which includes: 
Our funding agreement and timeline 

Our communication plan 

The project schedule 

A risk management plan 

The outcomes with related targets and evidence markers (only 2-3 outcomes) 
It is critical that outcomes are refined until the focus is on the most important aspects that need to be achieved. We try to cut through the noise. 
3. Funding and Reporting  
Project partners complete two feedback reports in a 12- month cycle. Reporting is central to the funding process. Our funding is done in three tranches: 
Tranche 1 – Half of the financial commitment is transferred on signing the MOU. 

Tranche 2 – Halfway through the partnership, upon receipt of the report, the second half of the funding is released.  

Tranche 3 (Bonus)- Upon receipt of the final report, if outcomes are exceeded, partners qualify for a bonus.
It is critical that the outcomes, targets and evidence markers are well defined, as these will be used to determine whether an outcome has been achieved, or if it is on track to be achieved. 
4. Learning and reflection
We want to be more intentional in using our data to make better decisions in the work we do with our project partners. To this end we have been building systems and processes which will enable us to do this. 
The journey continues
The move towards outcome based funding has been immensely positive in terms of streamlining the grant management process. The level of expectation is set up front and this clarity has revolutionised our relationship management. That being said, 2020 has demanded a change in approach again, due to the unprecedented times. We continue to learn, unlearn and relearn along the way.