iiTabletTshomiz is growing!
The last 6 months has seen substantial growth and expansion within the iiTablet Tshomiz programme at Bulungula. The programme now boasts 4 successful sites reaching 31 different grades with up to 1000 learners benefiting from the programme each and every week!
An effective online and interactive learning model that includes weekly Maths and English sessions is in place at each site. This model works through the combination of interactive online learning platforms and a facilitator team of exceptional individuals who guide and assist the students as they build on their academic understanding. We use 4 different platforms that are specifically suited for different ages and levels of understanding of each subject – this way each student benefits and no one is left behind.
The programme is also moving into a more 'tech savvy' era! With the introduction of an MTN cell tower in the region, we have been able to move away from the expensive, slower satellite networks and make use of the 4G. This allows our students much faster internet access and in turn, more time for learning! iiTablet Tshomiz has also joined the world of data analytics – the programme now has a central dashboard that draws data from each of the learning platforms and e-registers that have been set up. This allows the management team to analyse the progress and attendance of each student from anywhere.
Another exciting addition to each of the iiTablet Tshomiz sites, is a small, cosy corner library. Each library is stocked with isiXhosa and English books catering to ALL reading levels! There is also an awards board that encourages students to check-out and read books and then report back on what they thought of the story.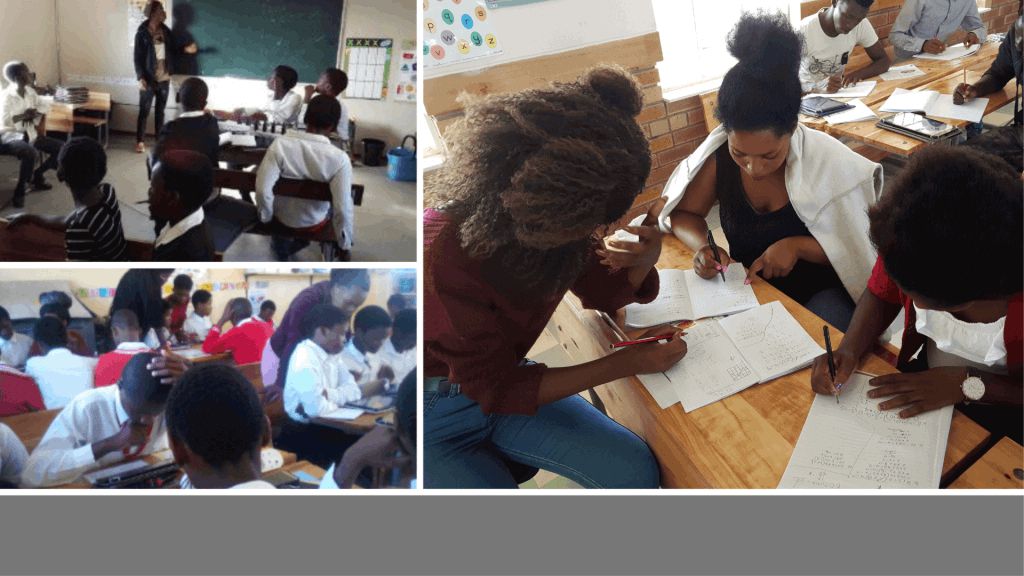 Challenges
This growth and development has not all been smooth sailing. The programme has encountered some important challenges that have kept us on our toes!
One of the greater challenges that is continually experienced in the programme is the unforeseen closure of schools in the area. It is not uncommon to have one or two school days being inexplicably cancelled a month. In a programme that functions around a carefully planned out timetable, missing school days is far from ideal. To combat this, our brilliant team of facilitators came up with a plan – continue to run the day as planned or (depending on what the team decides) hold a special 'after hours' learning session where students can come catch up on tasks that they may have fallen behind with. This begs the question – how do you convince a 10-year-old to spend a 'free day' practising Maths and English inside instead of playing out in the sun? It seems Peanut Butter Sandwiches are the answer! This incentive keeps our classes reasonably full on no-school days and furthers the learning culture in the area.
The Facilitator Team
The success of the iiTablet Tshomiz relies heavily on our committed team of facilitators. The facilitator team is 18 members strong – with each individual bringing an enthusiasm and care to their work that is both admirable and incredibly constructive for the students. Each team has their own unique method for combining individual strengths to create a learning environment that is comfortable and engaging. In an effort to enhance the effectiveness of each maths session, the team attends a weekly maths workshop in order to further their own abilities.
The iiTablet Tshomiz programme is at an exciting time where further growth is on the cards and the strengthening and fine tuning of our existing model is in effect!
"…all we do, it's for community development." – Lihle Mbikwana (Melibhuwa Site Manager)
Read a previous update from The Bulungula Incubator >> here.
To stay updated on how you are changing lives, or to learn more about how you can get involved, subscribe to our newsletter