"Ikhaya Labantwana is a good school. My children are always telling me what they learned at school. I now have family from other villages sending their kids to live with us so they can also go to Ikhaya Labantwana" – Parent living in Jonga village. 
Ikhaya Labantwana Montessori, a project of Sustainable Coffee Bay, celebrated its duodecennial in January this year – it is hard to believe that Ikhaya Labantwana is already 12 years old.
It all started in 2010 with 15 children in a rondawel, aiming to bring high-quality Montessori preschool education to the poor rural villagers of Coffee Bay. Soon after it opened, demand for enrolment surpassed the available spaces and it has remained a feature ever since. Sustainable Coffee Bay formally registered as an NPO in June 2011, and in 2012 was able to secure funding from the National Development Agency to build a new, dedicated Educare center for Ikhaya Labantwana in Jonga village. The new facility opened its doors in January 2014 and increased our capacity to 60 learners per year. The following year, Ikhaya Labantwana won the ECD Centre of the Year award sponsored by the Eastern Cape Department of Social Development.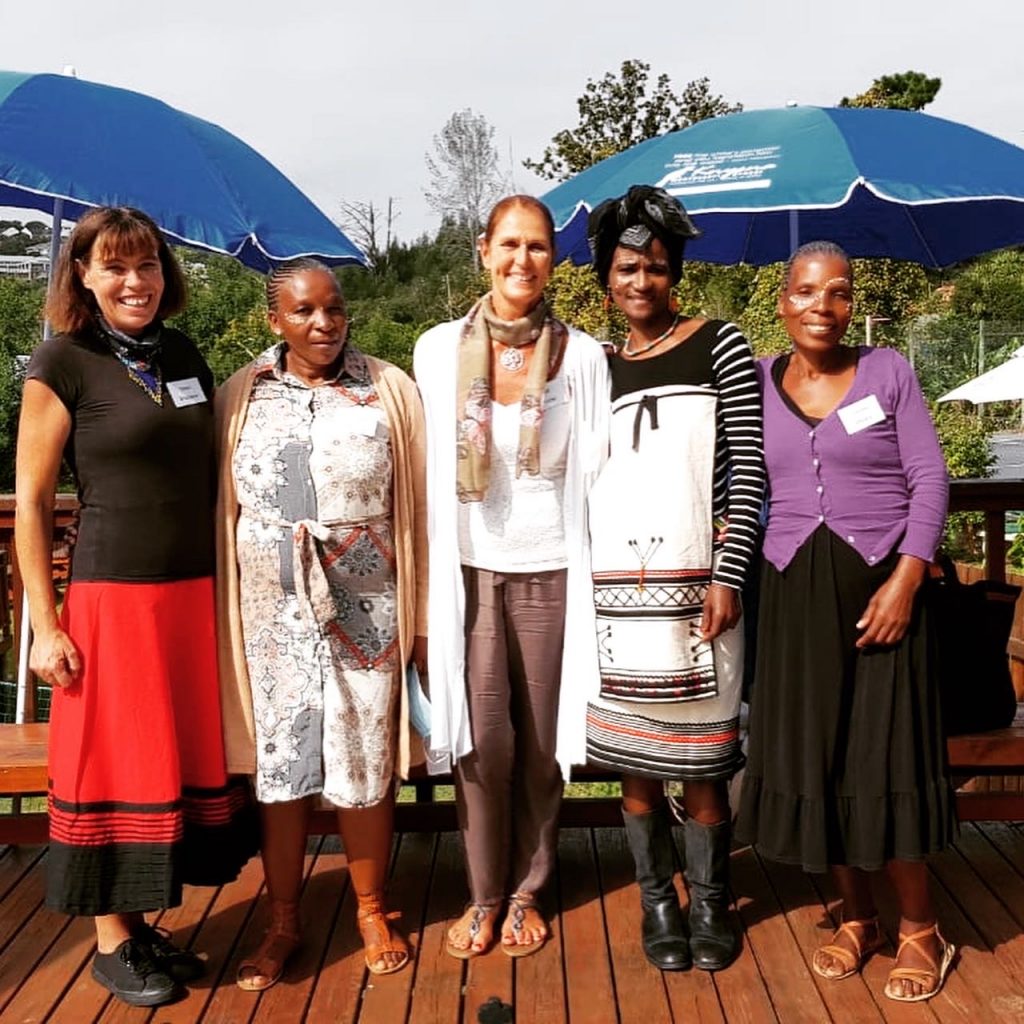 It was through partnerships that Ikhaya Labantwana Montessori was able to continue to grow and survive. First Children NPO came on board by offering accredited Montessori training to the local women operating preschools in nearby villages, including Ikhaya Labantwana. The first group of 7 women completed their training in 2015, with the second group of 12 only completing their training this year due to COVID. Four of these women are employed at Ikhaya Labantwana. The support from the Kamvalethu Foundation over many years ensured that we continue to be able to provide high-quality early childhood education to our poor community. We also received support from individuals, other Montessori teachers and schools, JAM (South Africa), and the EC Department of Social Development, amongst others.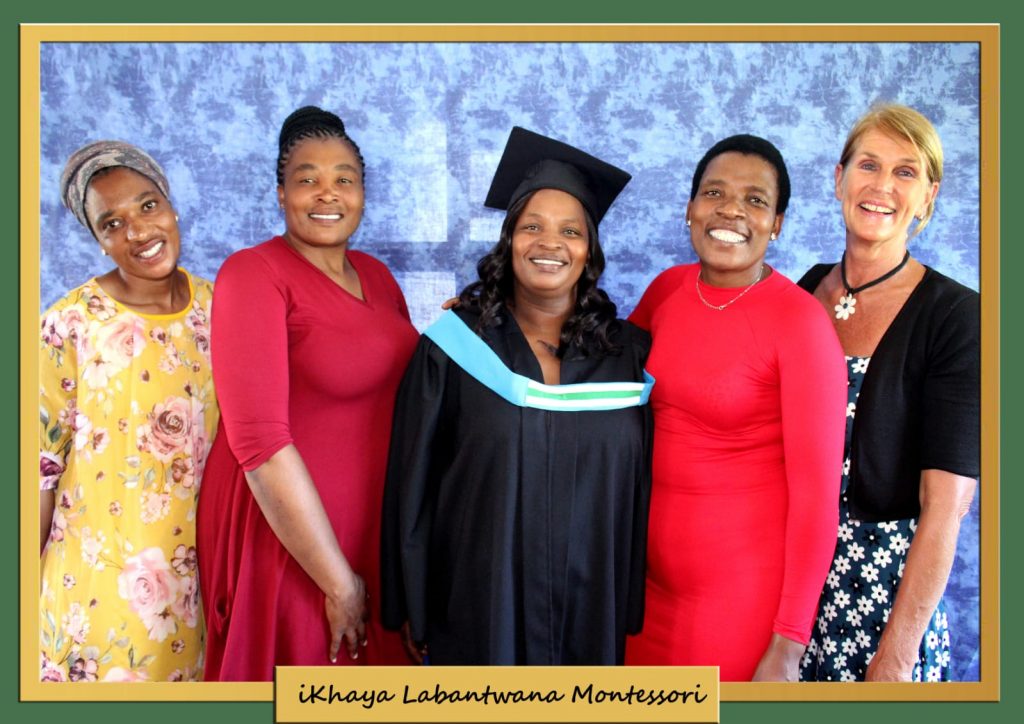 "We can easily recognise students from Ikhaya Labantwana – they are always so inquisitive and eager to learn" – teacher at Coffee Bay Primary school.
Our aim is to give each child in our rural area the opportunity of a quality early childhood education and to expand our reach through being a centre of excellence for quality early childhood development in the Wild Coast. Over the past decade, more than 250 children from extremely poor rural households have attended Ikhaya Labantwana and received excellent early childhood education from qualified Montessori teachers. There are now 5 Montessori preschools in the central Wild Coast, due in large part to the support from the Kamvalethu Foundation and First Children, and the hard work of Dawn Brochenin, the founding principal of Ikhaya Labantwana, who resigned in 2015 but remained on the board of SCB. Last year also saw the opening of the Jonga Montessori Elementary School, which was started by an ex-teacher of Ikhaya Labantwana. Our work is forever in progress, embracing every challenge, hurdle, or obstacle with passion and determination.
"Ikhaya Labantwana is good for Coffee Bay and offers hope for the young children of our area" – Chief Pali