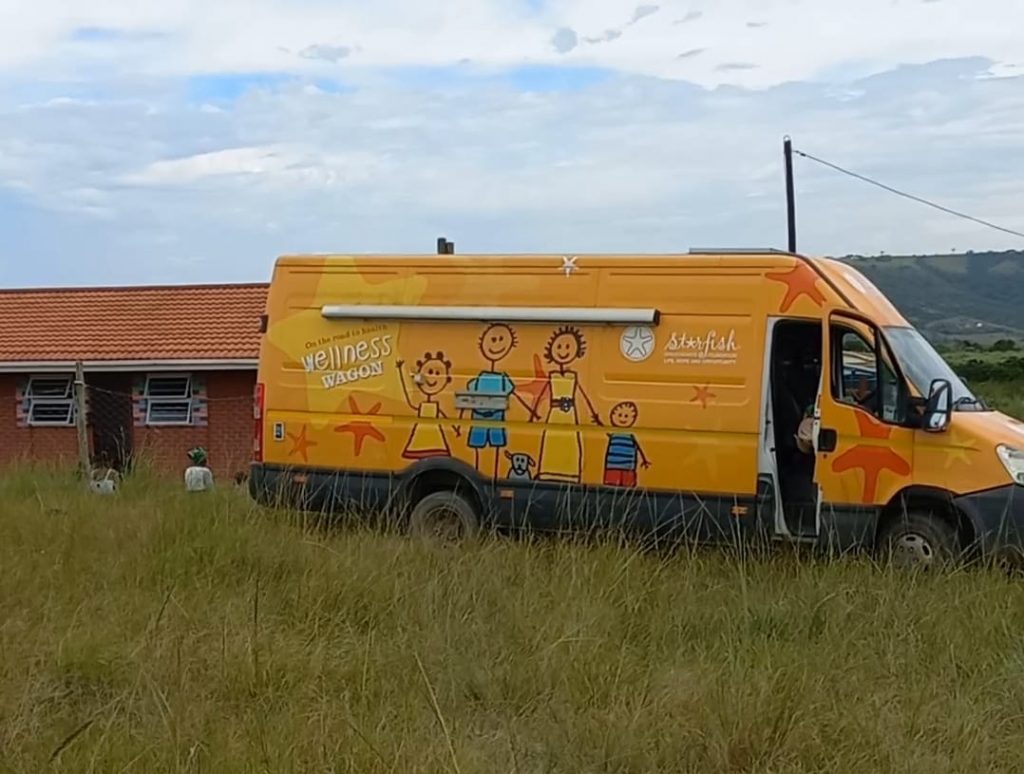 Since December 2022, a Measles outbreak has spread throughout a number of areas in South Africa. Measles is a childhood disease that is highly contagious but is prevented with an effective and safe vaccine. South African public health clinics vaccinate babies ages six and 12 months for measles during routine visits. However, low vaccine coverage has caused this most recent outbreak to spread quickly.
As part of the outbreak response, Bulungula Incubator has been running Measles vaccination drives— literally— in their Wellness Wagon. The Wellness Wagon has travelled to five of their preschools and around community to offer vaccinations for children six months to 15 years old.
In the area where Bulungula Incubator is located, the nearest clinic or hospital is a difficult and dangerous day-long journey away. Before the setup of up a solar power cold-chain system at the Bulungula Health Point to keep immunisations in 2021, people needed to go to the clinic to keep up with child immunisations. Because the journey to a clinic was so difficult and long, many children in the community were not on-track with their immunisations. This led to their younger population being particularly vulnerable to the most recent Measles outbreak.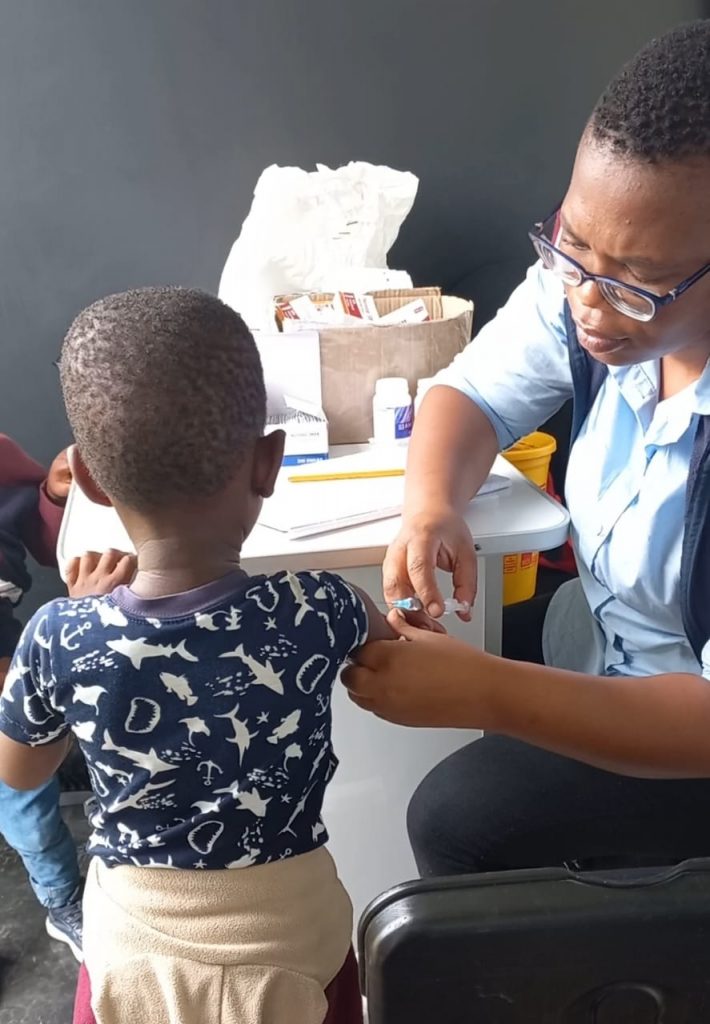 At their ECD sites, the Bulungula Incubator health programme already provides six-monthly growth monitoring, development milestone assessment, deworming and vitamin A provision. Since these programmes are integrated, it made it easy for them to offer the Measles vaccination as part of the routine health visits, and for preschools to be a central hub for parents to also bring their babies.
The Department of Health offered vaccinations at all of the government primary schools in the area, but for children who were not in attendance that day, Bulungula Incubator ensured they also got the vaccination.
Additionally, Bulungula Incubator shared an awareness campaign on the measles outbreak. The Department of Health created educational notices in English, but they were unavailable in isiXhosa, the local language. Bulungula Incubator translated the information and shared them on their local radio station, in the community WhatsApp group, health group networks and printed and hung them around the community. IsiXhosa printable notices are available here.
They have not identified any serious cases yet, but the Community Health Workers and Bulungula Health Point are alert and ready to respond if necessary.