Meeting our Project Partners
Our partnership, as Cape Armature Winders, with The Kamvalethu Foundation was established 3 years ago. Since then, my family and I have desired to make the trek from Cape Town to the Transkei to visit the schools, teachers and our Project Partners. In November 2019, I had the opportunity to make this desire a reality when I was invited by the Kamvalethu Foundation to join them on their recent trip.
Hugely Impacted
A highlight for me was meeting all of the 3- to 6-year-old students, and there were times when I was pretty choked up after hearing some of their life stories about what they have to face every day. Most of the children have this common story – no father and a teenage, or very young mother, away in the city, working hard to earn money to send home. Grannies are then given the task of looking after and raising the children. Most of the children make their own way to their school, sometimes having to walk kilometers alone. One young girl lives alone with her 13-year-old sister; their mom visiting when she can on weekends. I am amazed by the children's commitment and motivation to get to school each day in order to get a good education, despite such situations.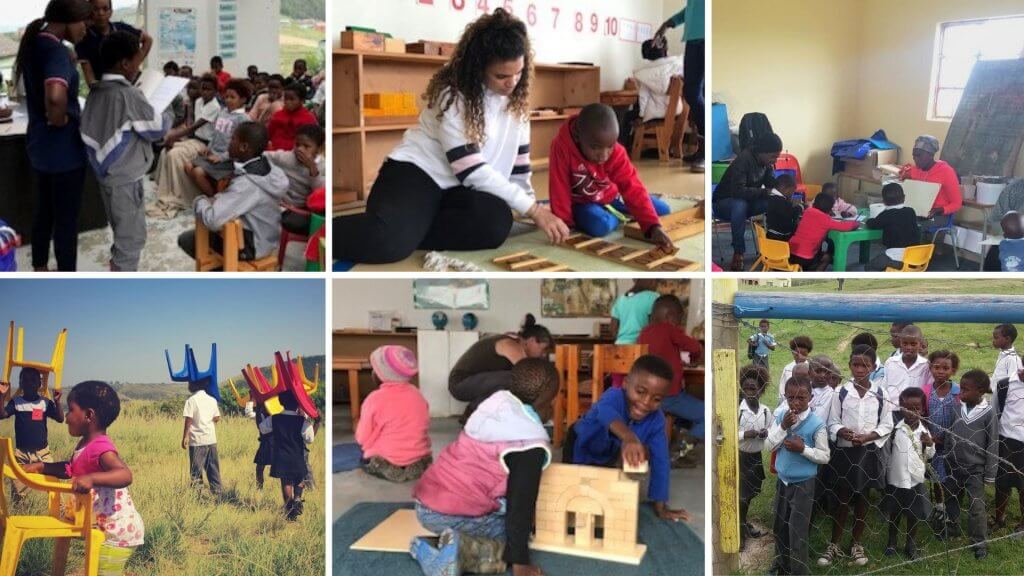 A little goes a long way
It was truly amazing to see how well these little children are learning. The Kamvalethu Foundation has provided such an amazing opportunity to give these children a better chance in life. The various schools we visited were well equipped with books, tools, games and other educational aids. For R500 per month, a child will get a solid educational foundation, two nutritious meals per day with a Vitamin C and Calcium supplement, 3-day de-worming twice a year and health checks three times per year.
"To say that I was hugely impacted and emotionally moved is an understatement. The impact that the Kamvalethu Partners are producing in the children's lives is inspirational."
At one of the schools, I was so taken with the kids that my family have decided to start supporting them in a personal capacity as well. I would like to encourage and challenge anyone reading this article to consider doing the same … to make a difference in one child's life. Let's make this world a better place!
To Lauren and the amazing teachers, keep up the good work! I look forward to visiting again someday, this time with my family.
George Epenetos
Director – Cape Armature Winders
Keep up to date
To stay updated on how you are changing lives, or to learn more about how you can get involved, subscribe to our newsletter.