A seed is sown
In 2015 The Kamvalethu Foundation entered into a three year partnership with The Principals Academy (TPA) and Bongolethu Primary School (BPS). Mr. Keith Richardson (TPA), in his role as coach has met fortnightly since then with principal, Mr. Halbert Mlindazwe (BPS).On one of the very first visits to Bongolethu, Kamvalethu saw the space set aside for a library and heard the desire from the teachers and learners to transform the space into a learner friendly environment that would encourage a love of reading.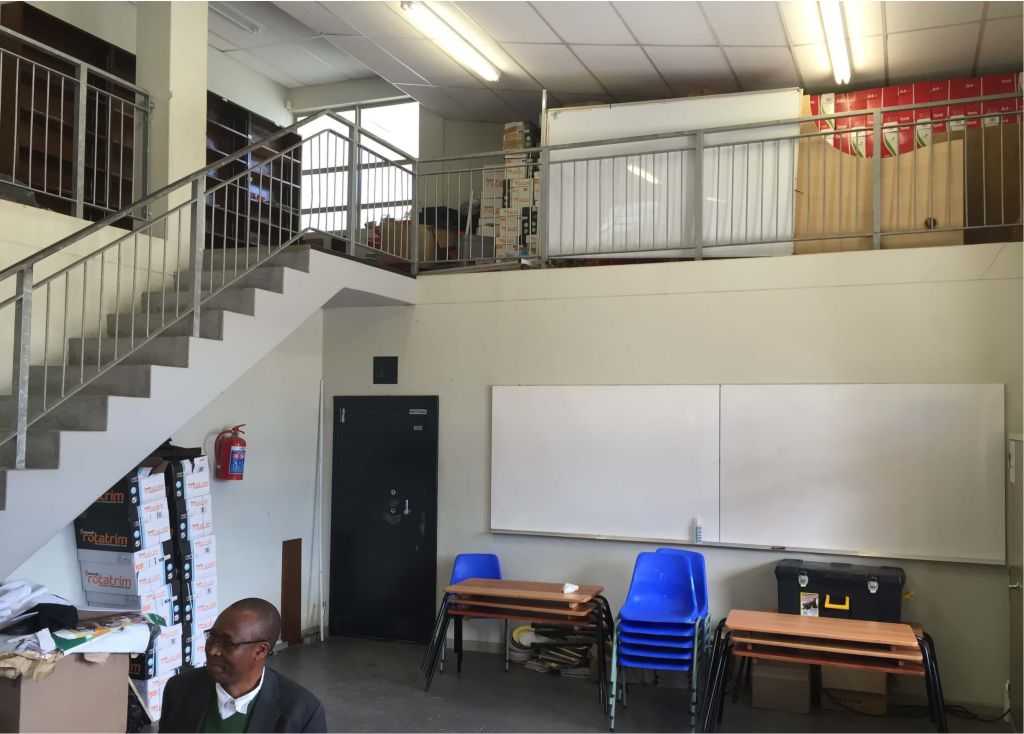 Above: The 'library' was previously used as a storage space
Following this we met The Bookery, who are a phenomenal organisation that equip and install functioning libraries as well as train and mentor librarians to run them. For the last few years we have been discussing how we can turn this dream into a reality- it is so much more than simply making the funds available! It is imperative that all role players are on board and enthused about the project, as well as ensuring the long term sustainability and effectiveness.
The reading crisis in South Africa
In 2017 when the Progress in International Reading Literacy Study (PIRLS) results were released and we saw that 78% of Grade 4 learners cannot read for meaning- we knew the time to act had arrived! The school governing body committed to a gradual funding scheme towards a librarian, The Bookery committed to providing the books and resources, training and mentorship needed to run a functioning library and Kamvalethu provided the base funding needed to kickstart the project. It was during this time that we met the team from See, Saw, Do and were blown away by their design skills and innovative ideas. The perfect team to see this dream become a reality!
A dream realised
Working on a project where so many different people and organisations are involved can have its challenges- as well as hitting some unfortunate road blocks along the way- but on the 1st August 2018 the new library at Bongolethu Primary School was officially opened. The library is an explosion of colour, inviting children in to the soft seating and thousands of specially curated books.
Representatives from The Bookery; See, Saw, Do; Design Indaba; Zonnebloem library; The Principals Academy; Staff from the Kamvalethu Business Partners and many many teachers took part in an emotional and inspiring opening programme. Children performed numerous items of singing and dance and the ribbon was officially cut by Kamvalethu Chairman, Rowan Haarhoff and Bongolethu Principal, Halbert Mlindazwe.
Our hearts could not be happier as we handover this gift to Bongolethu Primary and we wish all the children could find themselves in awe of the fact books or rolling in laughter at the joke books or lost in the magical, mystical lands of Narnia.