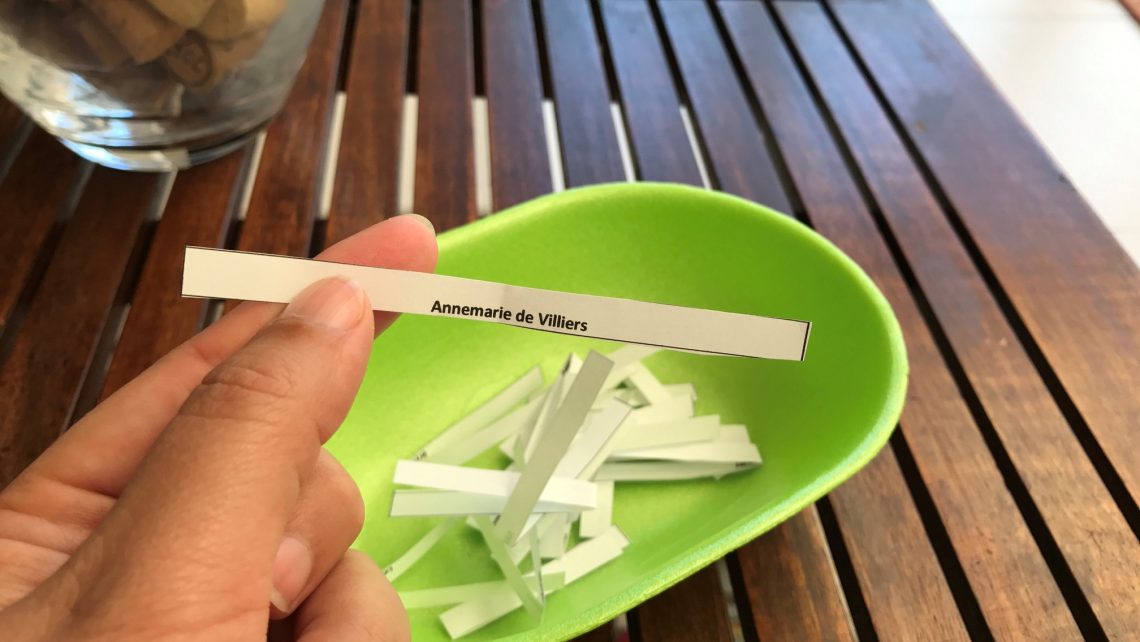 Thank you to all the businesses, staff and families who have decided to donate a portion of their hard earned money to the children at Ikhaya Labantwana Montessori. With your support it means Kamvalethu can deepen their reach. We have committed to not only subsidising the principal's salary but also getting involved in combating the low attendance levels by contributing to parent workshops and supplying raincoats and wellington boots for the rainy season. These can be rented for the season at a nominal fee or 'worked off' by helping out at school. We hope to see lots of developmental headway in SCB this year, leading to much more sustainability for the future.
On that note: The Coffee Shack in Coffee Bay offered a two night stay for two people who came on board as sponsors. We kept it old school by randomly selecting a winner, and the lucky traveler is……..Annemarie De Villiers!!! Congrats Annemarie 🙂 
We are still R2900 off of our monthly target, if you were still considering getting involved in this way.

Staying up on the Wild Coast for now, Dawn has written a great update on her website so please do check it out. Some developments here for this year are that we will be contributing to the building of a new rondavel to accommodate some of the 24 children on the waiting list! We are also hoping to be involved in the training up of some new teachers for this little school.
Bringing the focus to our local partners, The Principals Academy, we continue to push into our relationship at Bongalethu Primary in Phillipi. Some staff from our companies will be assisting them to improve and implement some systems in their finance department. This will pave the way for us to become involved in other exciting projects. Keith and Halbert will also be focusing on improving the teacher training and class discipline this year.
"Overcoming poverty is not a task of charity it is an act of justice. Like Slavery and
Apartheid, poverty is not natural. It is man-made and it can be overcome and eradicated
by the actions of human beings. Sometimes it falls on a generation to be great. YOU can be
that great generation. Let your greatness blossom." Nelson Mandela